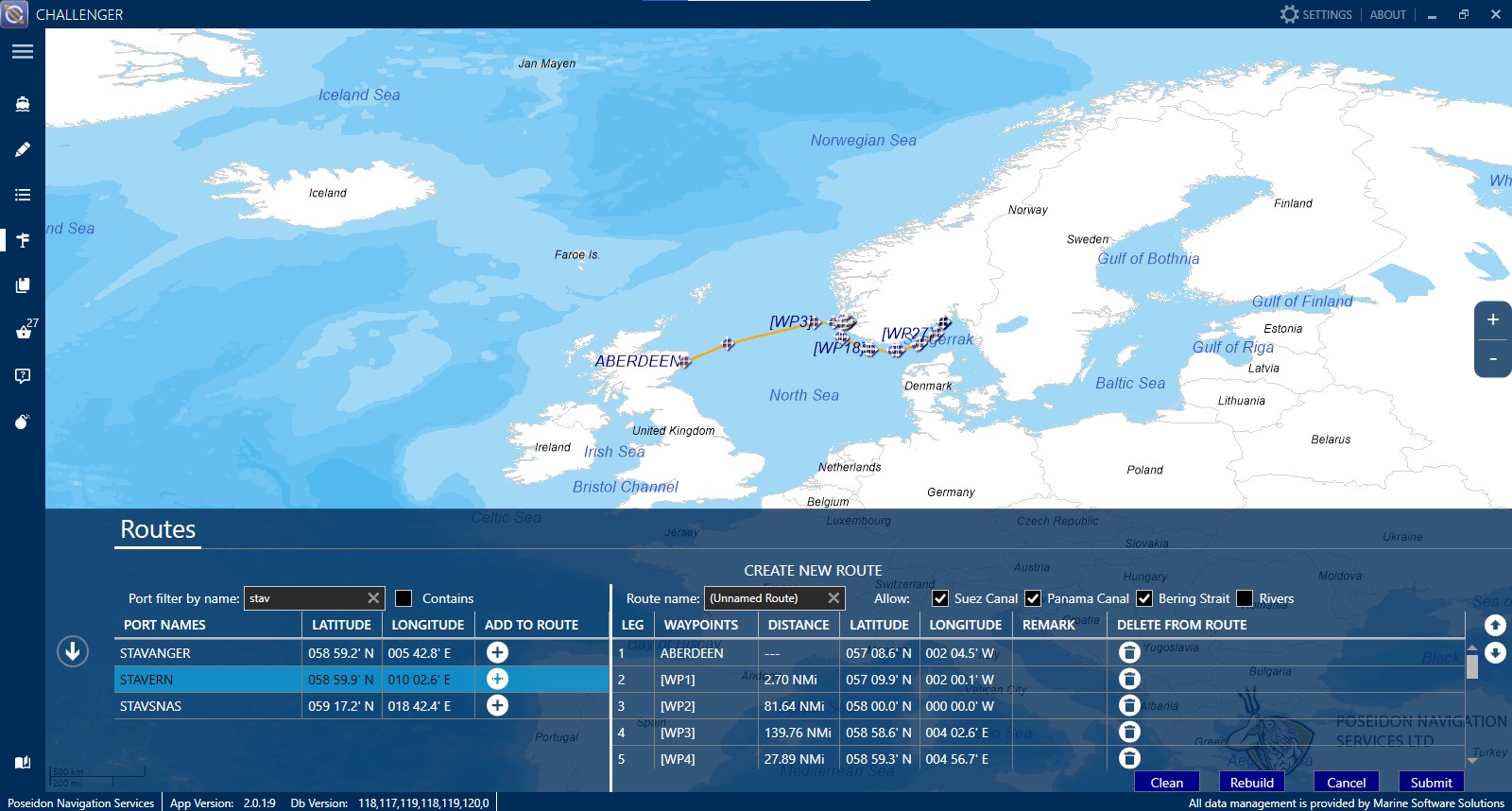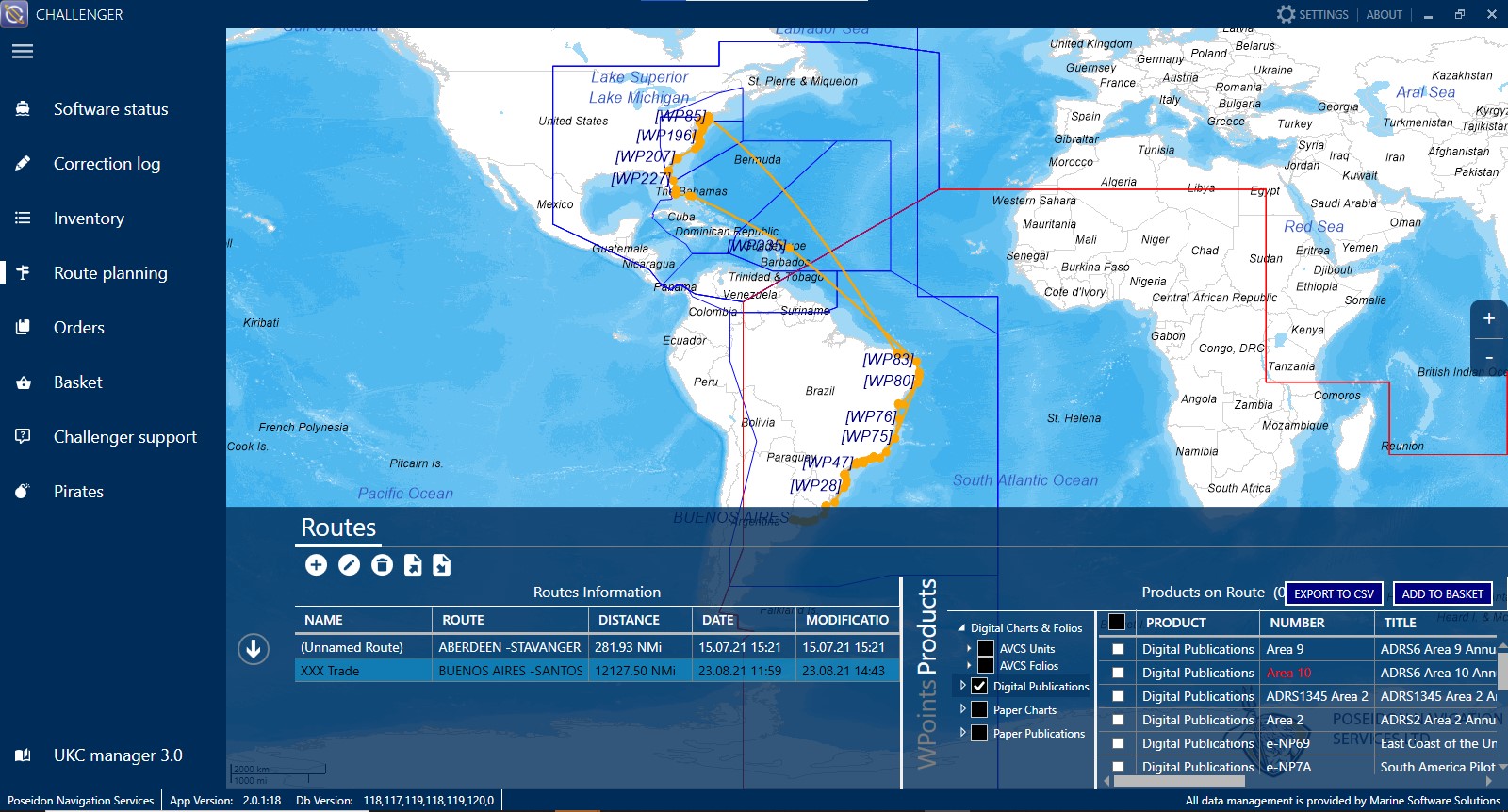 Auto Routeing
Our newly incorporated Auto Routeing module allows you to plan your route using A to B via C technology. While planning your voyage can be a complex task we have provided the tools through our platform to simplify the process for the Navigating Officer. At Poseidon Navigation our main aim is to keep it simple for our end users.
The tool is linked directly to our instant ordering system allowing the user to save time and effort, enabling navigators to plan the voyage and manage the decisive navigational data, voyage way points, distance and ENC cells.
Key features –
–          Plan routes with the most up to date ENC's, AENP, ADP & NAVAREA warnings.
–          Export and import planned voyages.
–          Exchange routes with other vessels within company's fleet.
–          Upload purchased routes directly into inventory management system to receive weekly updates.