Electronic Navigation

Electronic Navigational Charts (ENCs)
Poseidon Navigation Services Ltd are authorised suppliers of Electronic Navigational Charts (ENCs) from a range of manufacturers and can recommend and supply the best solution for your vessel or fleet. ENC's are digital vector charts produced to International Hydrographic Organisation (IHO) standards.
The IMO mandate for ECDIS implementation has already had a considerable impact on the technology used for modern navigation, leading vessels which fall under the mandate to comply with the carriage requirements for ECDIS within a certain date, meaning that hardware, software and training considerations are required.
Depending on the size of vessel and Flag state regulations, they will need either a single or Dual ECDIS system in order to meet compliance, and in some instances Paper charts can also be retained as a backup. Poseidon can help you with the transition to digital navigation.
ADMIRALTY Vector Chart Service (AVCS)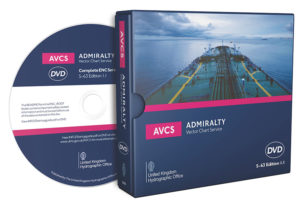 ADMIRALTY Vector Chart Service (AVCS) comprises electronic navigational charts (ENCs) from national hydrographic offices from around the globe and new electronic navigation chart coverage produced by ADMIRALTY (UKHO) in co-operation with international governments to provide comprehensive and official worldwide coverage.
AVCS is delivered in industry standard S-63/S-57 formats, compatible with all type approved ECDIS and holds over 17,000 ENC's including coverage of most of the world's major ports. When AVCS is paired with our Challenger software you can purchase and receive chart permits almost instantly via our B2B service.
C-Map
C-Map ENCs are made up of ENC data produced and approved by official hydrographic offices and distributed on a type approved SENC format, ready to be installed on type approved ECDIS. The supply is authorized and complies with all official regulations and requirements related to distribution and usage of official electronic navigational charts.
Hardware
Navmaster ECDIS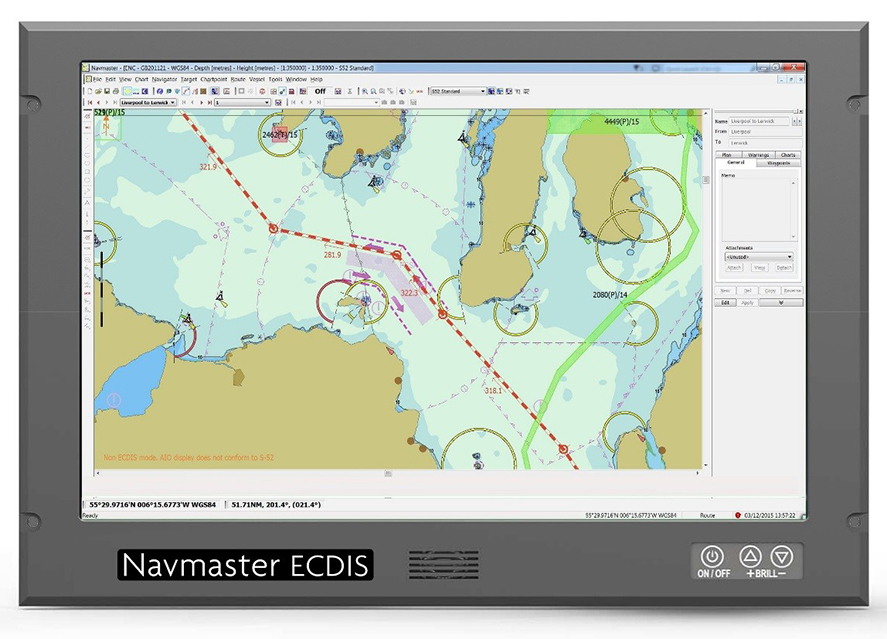 Navmaster ECDIS is a well-established Electronic Chart Display and Information System, incorporating the input of many navigators.  It delivers clear functionality and ease of use in the familiar Windows interface. Traditional navigation skills can be carried out in a modern software application.
Flexible hardware combinations make Navmaster ECDIS as easy to install in existing ships as in Newbuilds, from VLCC bridges to offshore support vessels.  Retrofit installations can take place within sailing schedules, and a complete after-sale training and support service is offered.
Navmaster ECDIS works with all official electronic charts: ENC, CM-ENC, AVCS, ARCS, C-Map Pro/Pro+, AUS-RNC.
Key Benefits
Advanced route planning & plan documentation
GPS, Gyro, speed log, AIS, ARPA, heading, depth, wind, Navtex
Easy chart install & updating via email or internet
Onscreen access to all main commands
Admiralty AIO, TotalTide & e-Navigator compatible
Voyage data replay for incident analysis
Autopilot control
Type-specific Familiarisation: on-board, ashore, via internet
Radar image overlay unit – simple to retro-fit
Remote diagnostics
Pay As You Sail chart option
Single ECDIS easily upgradeable to dual via network cable
Weather information/ routing: links to MeteoGroup's Ship Performance Optimisation System (SPOS)
NavMaster Office
Navmaster Office is a chart management tool designed to assist managers in situations where traditionally paper charts would be used. It has varied applications such as emergency response planning, incident management, post-incident analysis, route risk assessment, route planning, port assessment, feasibility studies, moorings management and more. It can be installed on a laptop, desktop or network.
Electronic charts used by Navmaster Office:
ENCs
ARCS
CM-ENCs
C-Map Pro