Poseidon are proud to announce the official release of our newly developed module for ordering Admiralty digital products via our Challenger software.
Challenger Instant Licensing (CHIL) allows the navigating officer to select, order and receive permits for AVCS, ADP and e-NP without having to wait for any shore based processing by Poseidon. This is a major step forward for all of our Challenger customers, especially those who are working on worldwide trading routes and can simply order their ENCs and E-Publications at any time, any place.
Key Features of the latest Challenger version include:
Receive permits instantly for AVCS, ADP, e-NP using our B2B ordering module.
Instant downloading of new AVCS cells required for a new permit, including ability to select based on file sizes.
One simple Exchange Set used to bring ECDIS holdings in sync with new permit.
Ordering limits can be imposed by Ship Managers to control expenditure, if the limit is exceeded a shore based Approval is required.
Simplified route planning functionality with full Admiralty catalogue of products (Paper & Digital).
Very quick installation and choice of format – DVD, Challenger USB or Web download from our FTP site.
All vessels holdings, correction status & permit status are synchronized with our Challenger Web Portal to allow shore based navigation management easier.
New range of built in Tutorial videos to support Instant Licensing functionality.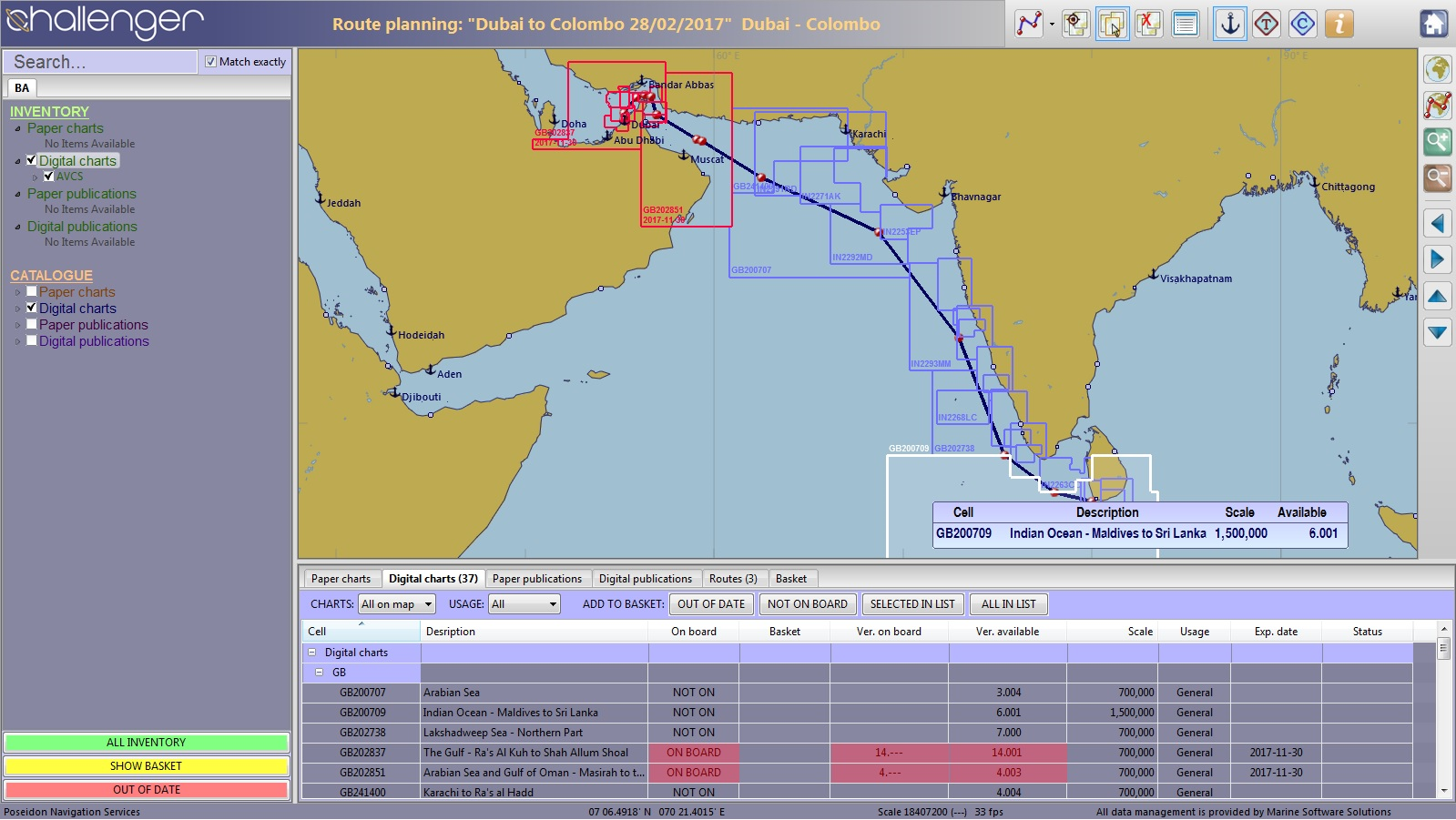 Challenger Route Planner with product selection and basket options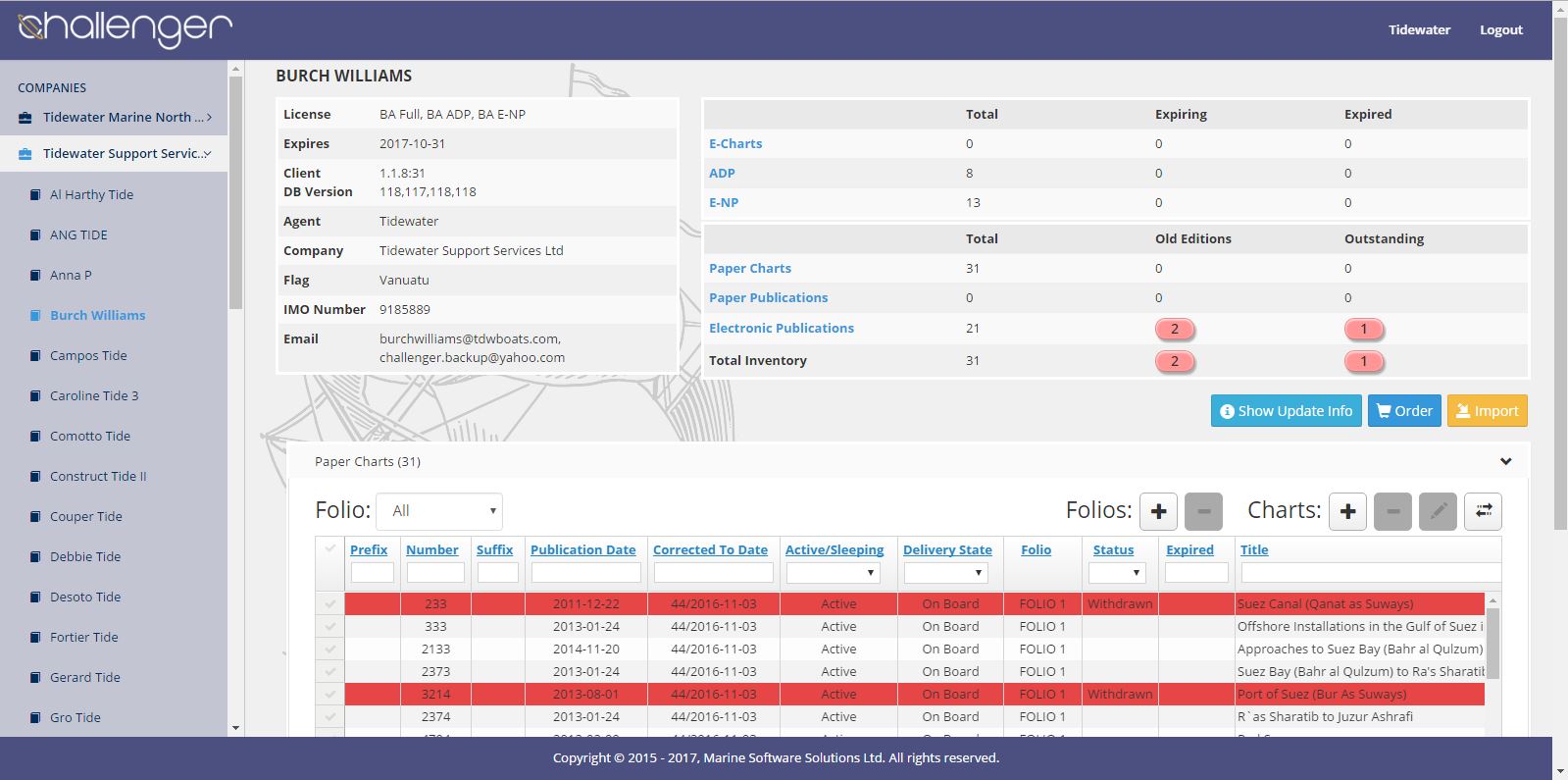 Challenger Web Portal with vessel selection menu and inventory overview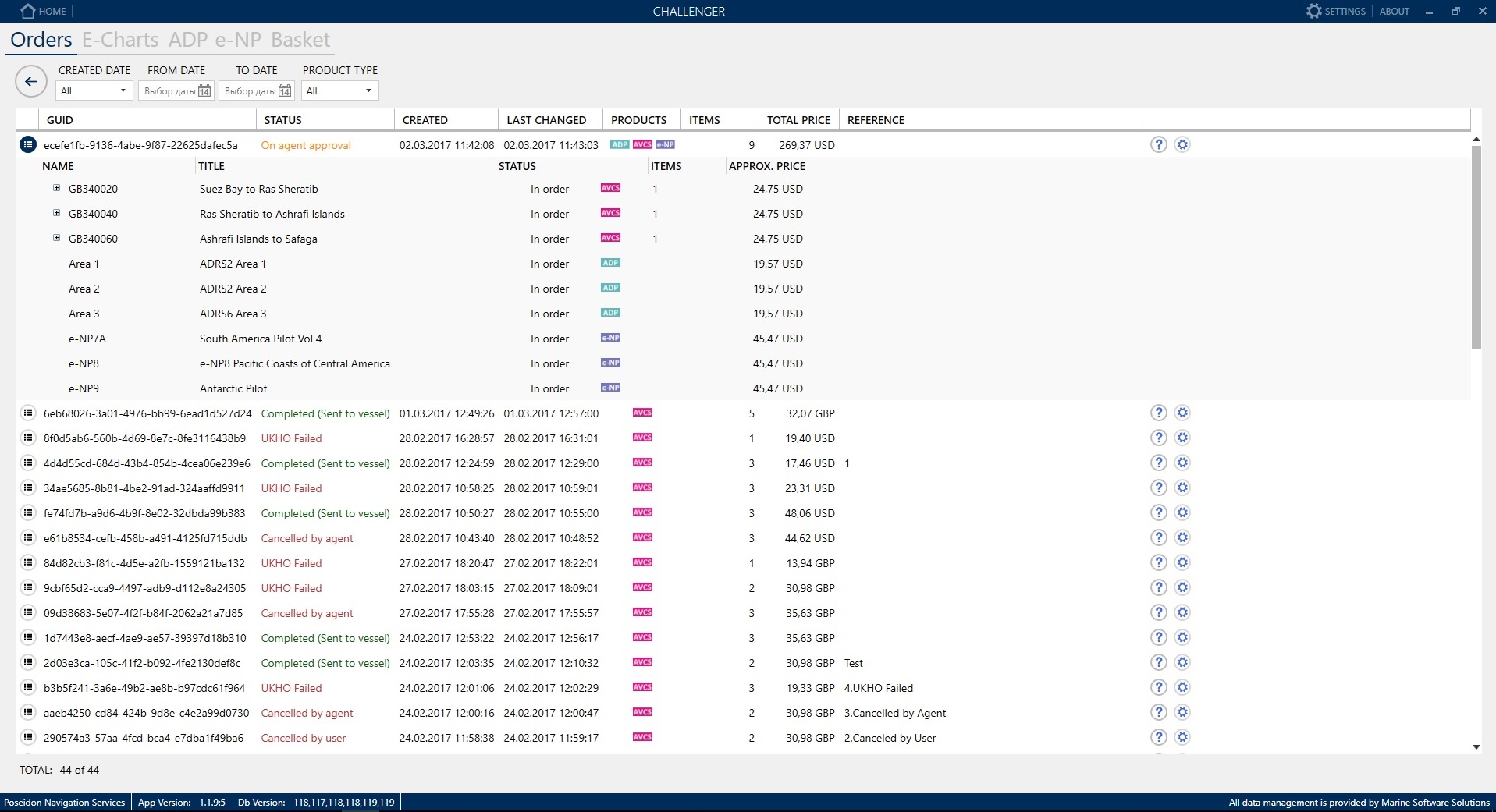 Digital License Manager for management of Instant Licensing orders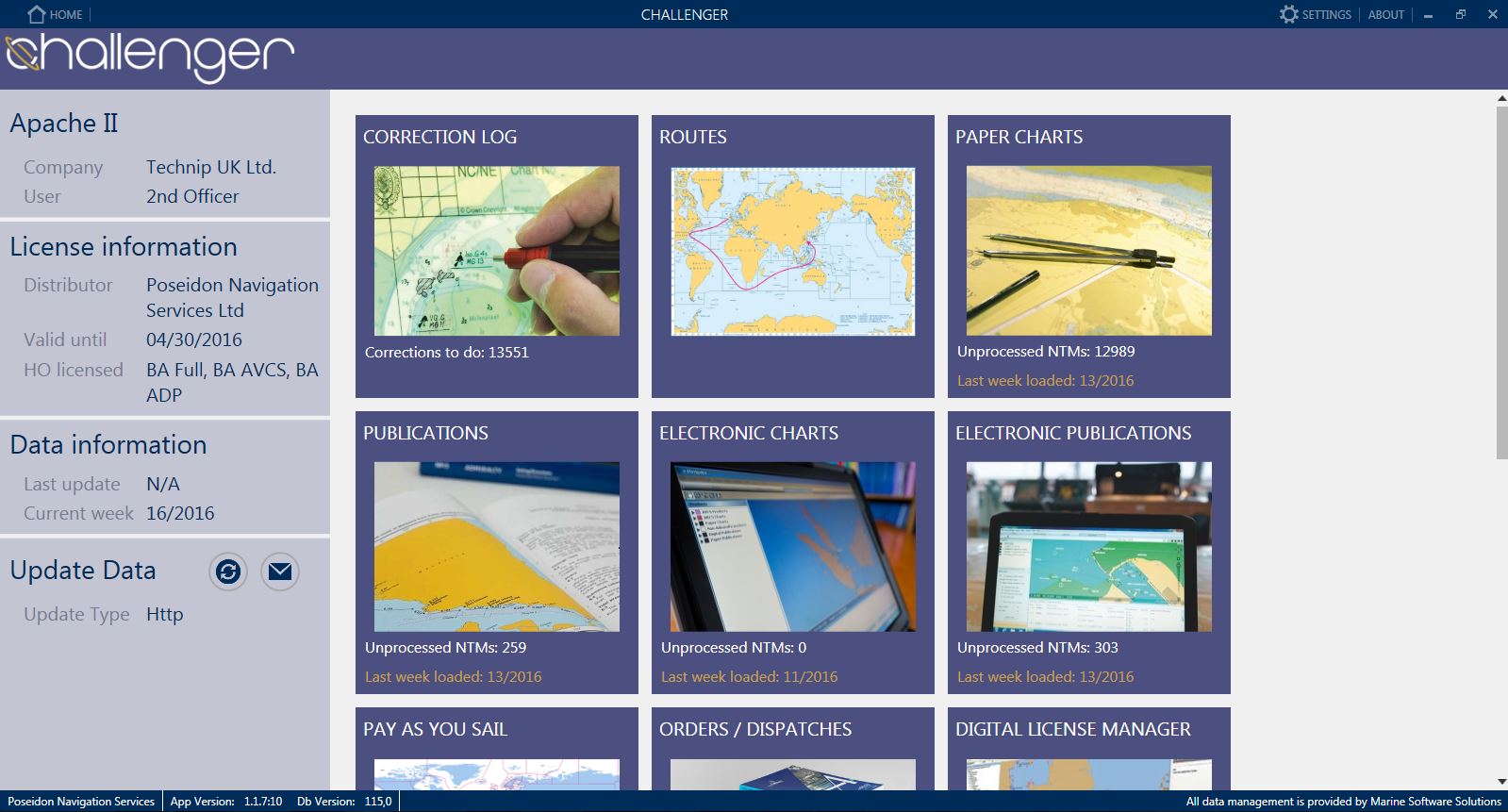 Challenger Home page showing user interface and various functionality
To enquire about our Challenger software, contact our sales team on 01542 841245 or email info@poseidonnavigation.com